Hey Guys!!! Want to know how wallpapers on house walls can offer a beautiful impact on your home. You will be surprised to know that the use of designer wallpapers for home has a perfect history that dates back to 1400s.
During that period wallpapers were considered as a decorative material to beautify the background rather than foreground decor.
Long time ago, it was only the use of few basic colors, flowers and yes, there were few exceptions as well. Since, then the wall decoration has evolved taking an important role in the world of interior design.
Now, it's particularly seen that we have an ample amount of house wallpaper design choices in the market to pick the best one as per our demand. Whether you want to keep it crisp, unique and colorful, retro, patterns, modern, or perhaps a bit dramatic. You definitely have countless colors, patterns and more.
Let's talk more about fascinating house wallpapers kenya decor ideas for your home & living room.
Mysterious Dramatic Wallpaper Designs For Walls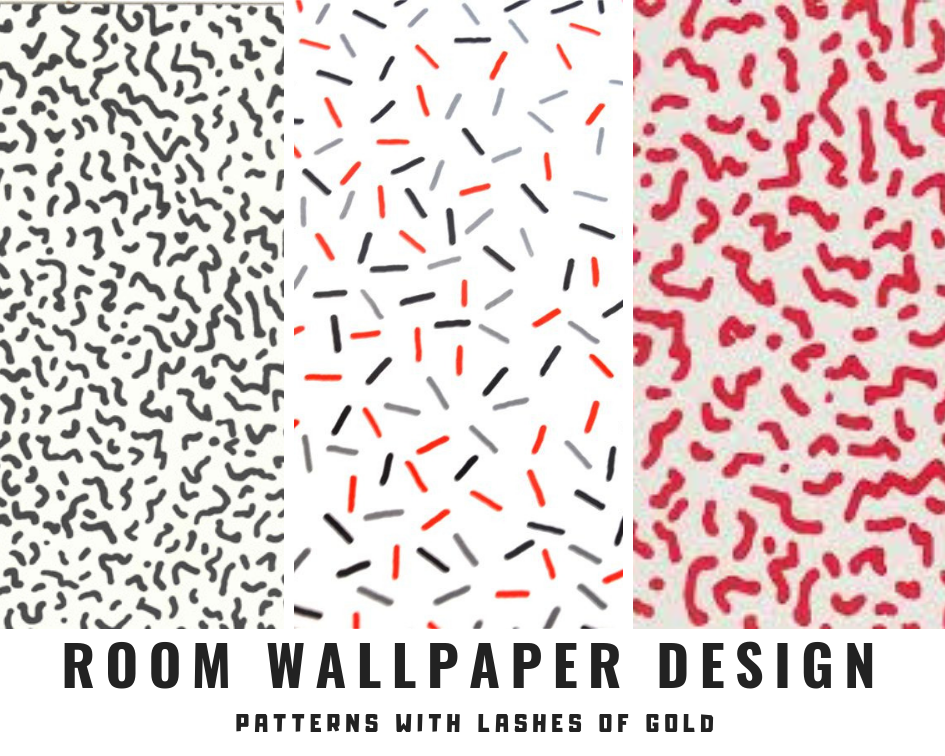 It's usually seen that the use of mysterious, darker tone wallpaper offers your room a more character. Keep in mind that a combination of a dark wallpaper with stripes often make room look bit small in size. You can add drama to room by using marble like patterns with lashes of gold, it creates an alluring look. Be creative and make use of the different wallpapers kenya.
Being Close To Nature – Natural Wallpaper Designs For Living Room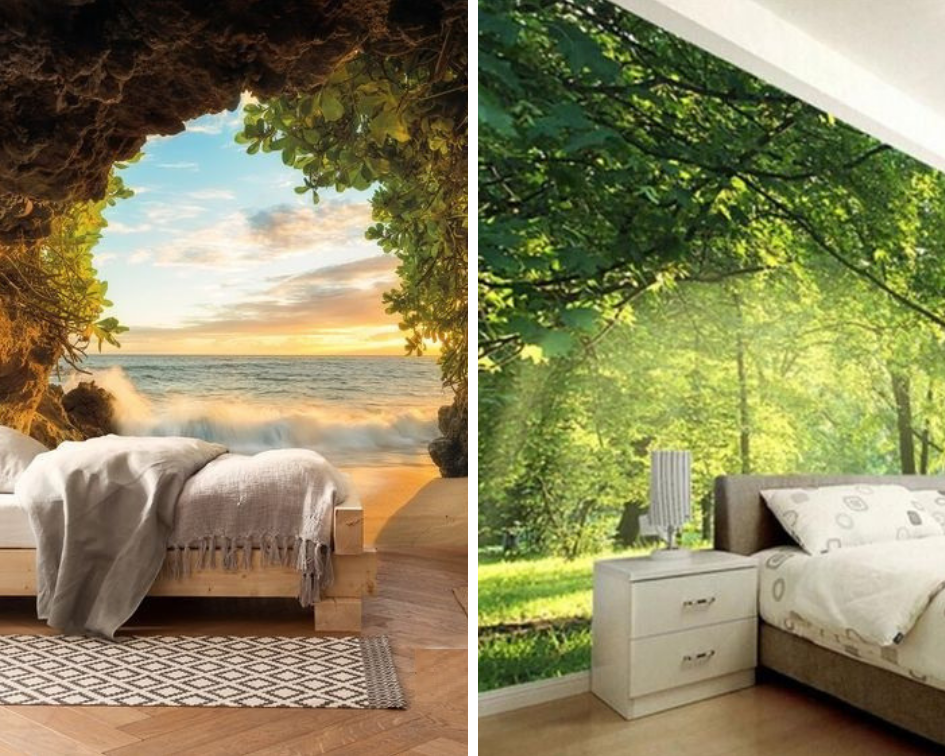 Mesmerize everybody with a pop of shades combined with a beautiful plants that not only adds to the beauty of the home but also make your room look fresher. Variety of nature wallpapers proffers you a unique chance to bring back nature into your living spaces. Create a perfect space to relax yourselves.
Spark Creativity With Colorful Home Wallpaper Designs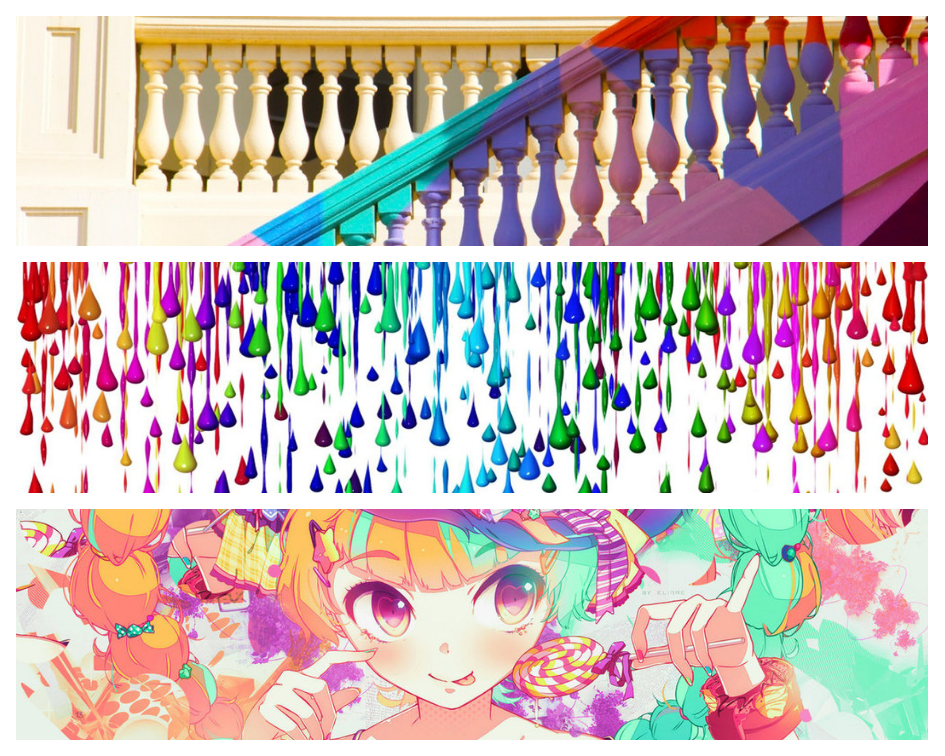 A new trend in the market is color blocking that's noticed everywhere. Spark creativity and funky look to your living area by combining as many colors as you can. You can mix contrasting shades together to get a perfect result. This can enhance your room's beauty. Keep one wall white to maintain the perfect balance of contrast.
Wall Murals & Photo Wallpaper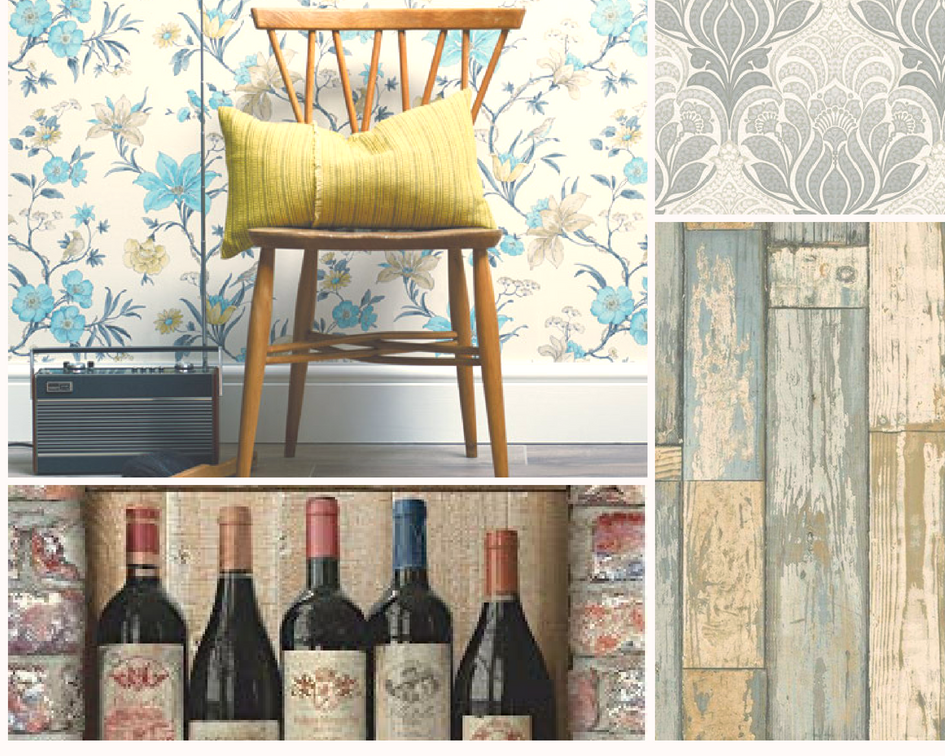 Change the look and feel of your space by an application of mural. You can select from a wide range of options available in the market. A photo wall mural can entirely build a new range for you that can truly blow away your mind. The power and impact of these images on the wall usually enhances the experience for something demanding. You can easily bring outside environment in with a use of these mural pieces.
Vintage Style Wallpaper
If you are a fan of classic things, vintage pieces then vintage wallpaper is a must for you. Nothing stands the time of vintage pattern. You can perfectly pair it with a vintage furniture at your home to offer a aesthetic view of your living space.
Landscape & Scenic Wallpaper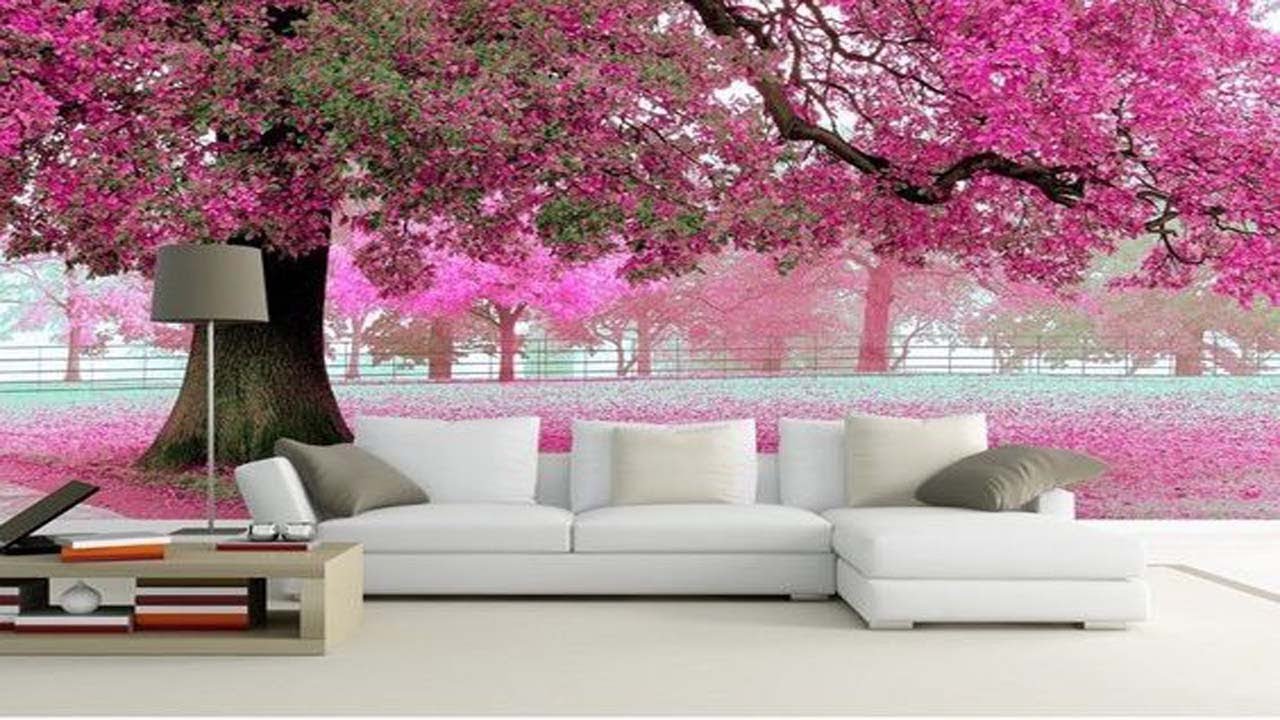 There are different types of Wallpaper Designs For Walls that come with a gorgeous outdoors, nature, metallics, foliage or cityscape scenes. You can perfectly transform your old walls into an enchanting piece of art with these scenes. Make sure which scene you want to create and go with the flow.
Lifespan and Durability of the House Wallpapers

A good quality, thick wallpaper can usually last up to approximately 15 years and that's really a great news for you. Isn't it? If you do not want to make a habit of decorating your walls too frequently then opt for a durable thick wallpaper.
If you have guests coming at your home and your kids have portrayed their artwork on the walls then you can easily wipe off and make it clean.
Wallpapers stands to wear and tear so it can easily survive scrapes and bumps. Again good for your walls.
Which rooms are typically covered by people?
People usually take risk of a patterned walls in tiny spaces that includes mud rooms, kitchen, and bathrooms. A perfect environment can be created in a dining hall by applying a wallpaper on the walls.
There's nothing right or wrong with the wallpaper you select but most commonly you need to analyze the space and then give it a clear shot. Enhance your creativity and aesthetic sense.
You can use something too modern in a traditional home or a graphic black and white color scheme or a simple classical design in a space you would love.
RELATED POSTS