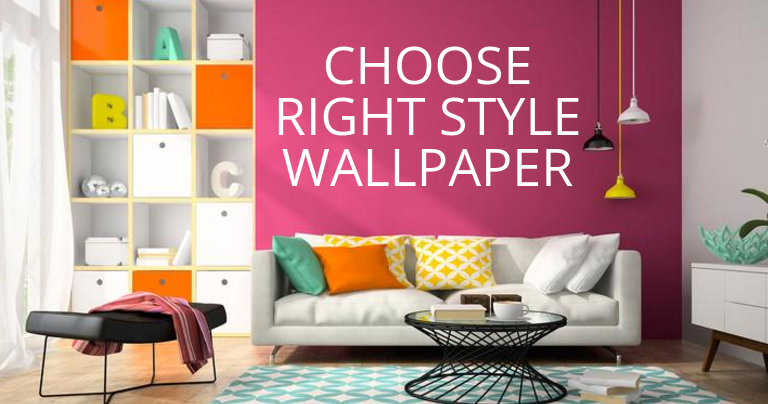 Wondering if this is the right wallpaper for your bedroom? Wallpapers in Kenya have a huge variety of decorating patterns since they come in numerous patterns, colors, sizes, and sizes.
Choosing the right style and material of wallpaper is much more involved than you'd think. While bold prints are often the most popular style among homeowners in Kenya, there are many other options to consider such as wood, metallic, and botanicals.
So, how should you choose wallpaper for home?
Also Read – How To Choose The Right Wallpaper In Kenya?  –  Wallpaper Trends In Kenya 2018
Tips For Choosing The Perfect Wallpaper For Home
Here are some basic tips to choose wallpaper for home that will help you add a touch of glam to your house:
Picking Your Roll Width
The most important thing to consider while estimating how many rolls of wallpaper you'll need is width. The best way to estimate the number of rolls needed is to consult with a professional paper hanger. The other method is to measure the height and length of each wall to determine the square footage. This way you can easily compare the dimensions noted on each roll of the paper and thus, can decide how many rolls you should buy. When in doubt, always buy extra.
Wallpaper Batches
Traditionally, wallpapers come in batches and there is no guarantee that wallpaper from two different batches will have exactly the same color. If you have chosen a wallpaper, always buy extra from the same batch for mishaps and repairs.
A Brief Guide To Choose Right Wallpaper Types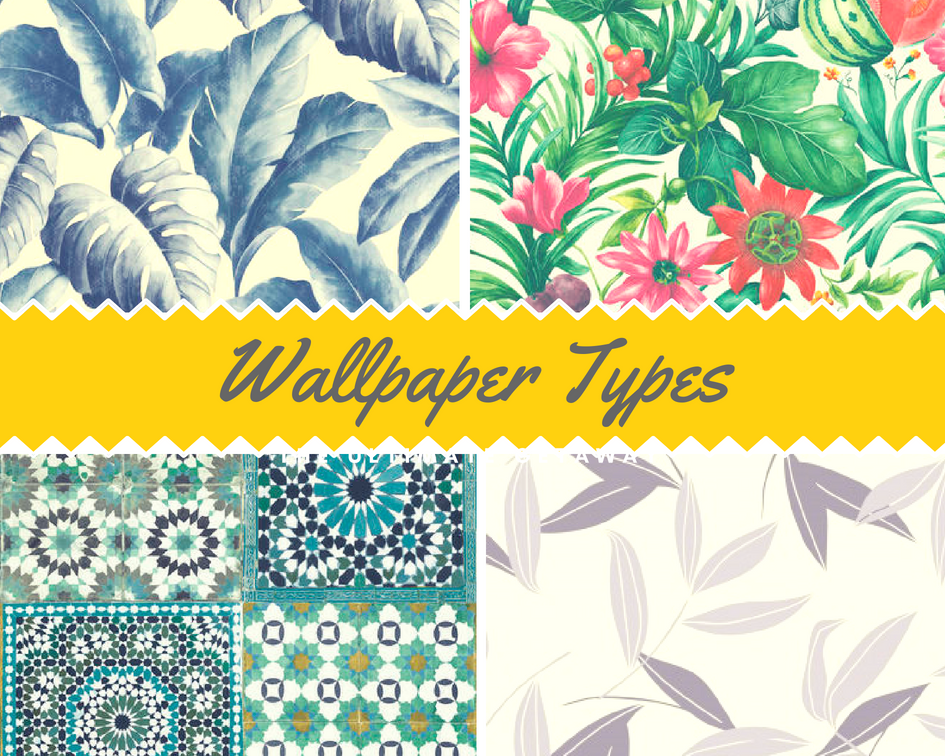 Wallpapers are diversified into different types based on the material used and prints. Some of the trending wallpapers in Kenya 2018 are:
1. Vinyl Wallpaper:
This type of wallpaper is prepared by coating vinyl film on paper. A Vinyl wallpaper is durable, water resistant as well as easy to clean. The perfect space to use vinyl wallpaper can be playing room, kitchen and even bathroom. There is nothing wrong in covering your bathroom walls with a wallpapers. It gives an attractive appealing look to the bare walls.
2. Metallic Wallpaper:
Such wallpapers incorporate the use of metals, most commonly aluminum, on their surface. A variety of designs are printed on them on the shiny metallic paper. You can choose one of the walls of your drawing room and apply the wallpaper over it. This will create a royal and classy character to the room.
3. Embossed Wallpaper:
This refers to the wallpapers with both textured as well as pattern based design. The face of an embossed paper is designed with raised patterns whereas the reverse gives a textured effect.You can use these kind of wallpapers for damaged walls as the raised designs easily hide the wall imperfections.
4. Temporary Wallpaper:
If you want a change in your guest room or bed room for a small span of time, a temporary wallpaper is a perfect choice. Simply peel it off and stick to your home walls. These are the easily applicable wallpapers and can be used again. You can select rich colors and try for a small room. If it really works, you can also go for bigger rooms.
5. Fabric Wallpaper:
One of the most superior quality wallpapers in Kenya are fabric. With ultra luxurious designs and rich patterns, they will become your first choice. But keep in mind that a fabric wallpaper is very difficult to apply. It doesn't come pre-pasted. Therefore, be extra careful about smoothing out air bubbles during installation.
Beautiful Wallpaper Patterns For Every Home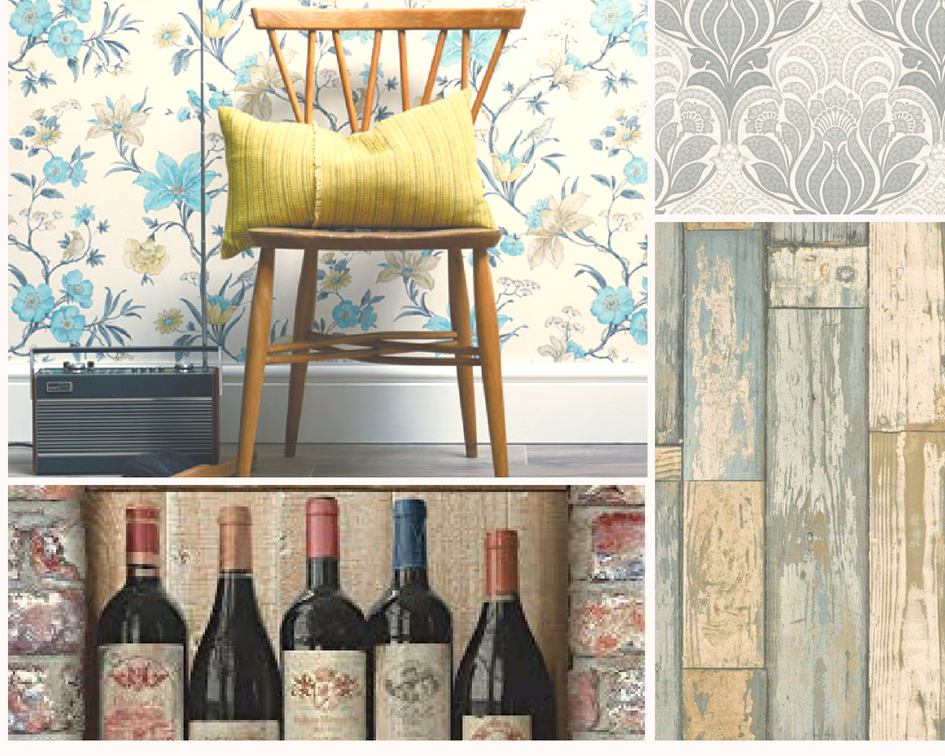 Patterns add a life to your rooms with their colorful and lively designs. There are certain patterns that match your decor style as well as give a fashion statement to your room. Some of the most popular wallpaper patterns are:
Floral Wallpaper : From delicate blossoms to rich red roses, a huge variety of floral wallpapers is available at Raveras and add a feminine touch to your room.
Botanical Wallpaper: As it directly refers to green, birds and butterflies, one can bring a feel of lush garden inside the home using botanical patterns on metallic wallpapers. These patterns are perfect to apply on kitchen walls.
Geometric Wallpaper: Geometric patterns are all about quirky shapes and vibrant colors. With our extensive selection of geometric wallpapers, you can go as bold or as subtle as you like.
Strips Wallpaper: A striped wall covering is simply classic and trendy. Our understated striped designs – block stripes, vertical or horizontal stripes from neutral hues to vibrant bursts of color will bring personality to your favorite room.
Brick/Wood/Stone Touch Wallpaper: With the realistic brick effects, you can instantly give an industrial look to your living space.
Tips To Buy Wallpaper That Matches Your Interior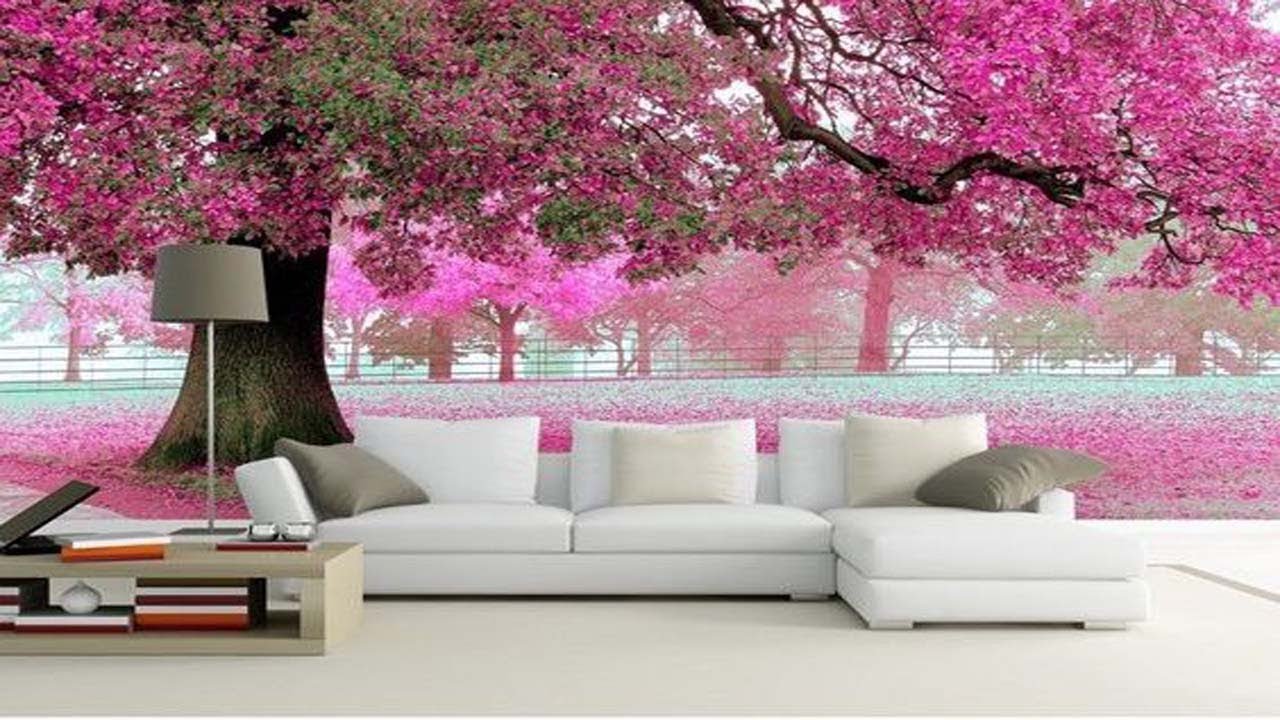 When you're actually ready to buy wallpaper for a room, start by looking in magazines, social ads, commercials or online for latest designs that suit your taste. Think about the furniture in the room, and decide what kind of wallpaper contrast with that interior.
Do you want that classic country style? Perhaps you'd like to create such a royal feel, or maybe you'd like to sleep in a regal bedroom. If yes, gather some samples of your home interiors so that you are able to decide the color and design that will complement the room decor. Once you find a wallpaper that you'd like to use, check out if there is any reference picture of that wallpaper in a room. Sometimes wall coverings look different after they are applied to a wall.
If you find an appealing design but don't like the color, you can look for your options. If still not able to choose, you always have an option to customize color or design of your choice
Expert Advice On How To Apply Wallpaper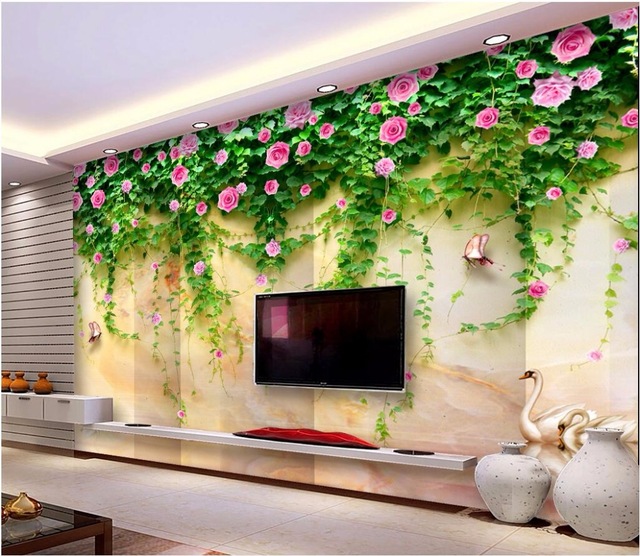 Professional wallpaper hangers are highly skilled technicians. They hold an experience of many years in implementing and removing wallpapers. Thus, it can prove to be a daunting experience for an amateur individual. Therefore, never attempt to hang the wallpaper on your own.
Yes, we know that you have read it online how easy it is to DIY. Remember it will only end up in having someone redo the mess you make, thereby spending double what you should have, in the first place.