Nowdays, Wallpapers Kenya are on top of the trends,  as more and more people are getting interested in decorating their interiors with beautiful wallpapers and wall decor.
Are you confused between decorating your home or office with a wallpaper or to paint and get the job done?
Well, wallpaper installation in Kenya can be a tedious task when doing it alone, although it has a lot of benefits over painting.
You need other people to help you while installing wallpaper in your home or an office but the success of wallpaper installation will depend if you and your team understand the process, ready to sacrifice time and exercise patience.
Before we get into details, here is a list of tools you need for installing a Wallpaper.
Putty knife
Smoother
Tape measure
Seam roller
Scissors
Knife and extra blades
Pencil
Sponge
Towel
Sanding pad or sand paper
Wallpaper primer white or clear sizing
Level
---
TABLE OF CONTENTS
(CLICK TO SCROLL TO SELECTED SECTION)
How much wallpaper will you need?
Various wallpaper styles and patterns
Wallpaper Installation Services In Kenya
---
How much wallpaper paper will I need?
First, you need to know your budget and the measurements of the room you will be installing the wallpaper, to make sure you do not end up with less or more rolls of wallpaper.
Get the measurement of the height of the walls and multiply by their width, then sum together the figures for all the walls you will be wallpapering, to find the total square footage of the room.
For example: for a 8ft.× 11ft. room with 7ft.high ceilings:
Wall one: 7× 8= 56 sq. ft
Wall two: 7× 11= 77 sq. ft
Wall three: 7×8 = 56 sq. of,
Wall four:  7× 11= 77 sq. ft
Total = 266 sq. ft
Now, with these results you can buy a wallpaper in kenya, kindly note that, the number of rolls you need will depend on the style and type of the wallpaper you choose.


Various wallpaper styles and patterns
Do you want to add amazing and lively patterns in your room?
Here are six wallpaper patterns that will meet your needs.
Aquaria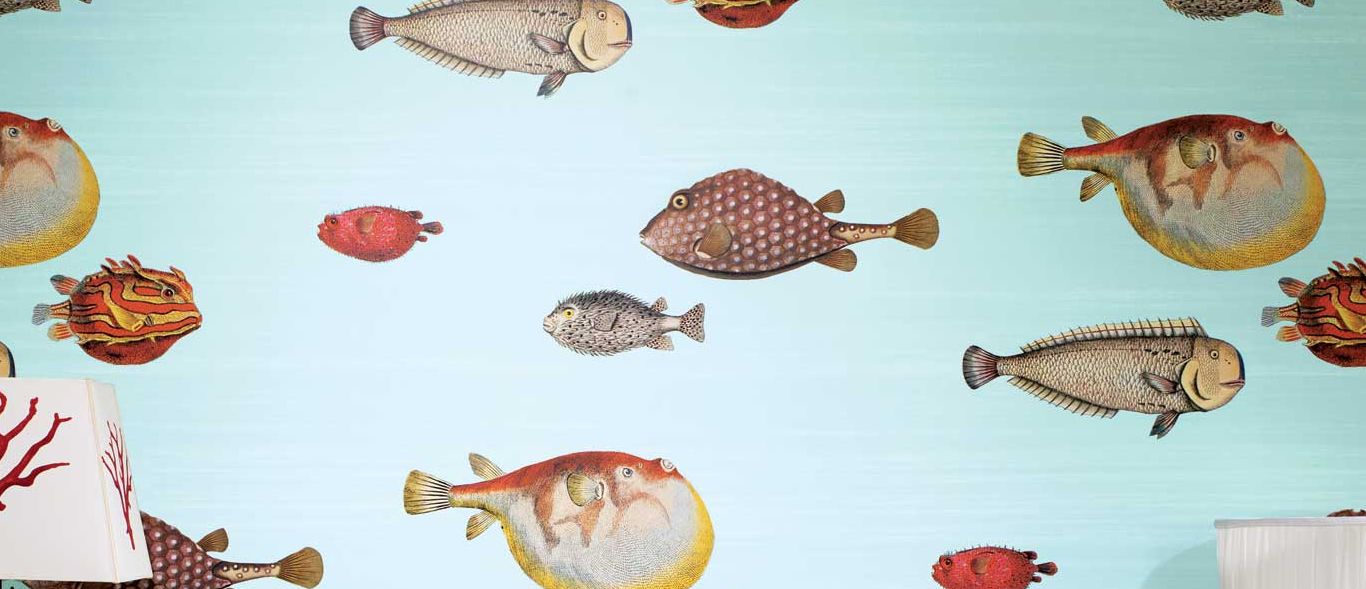 The whimsical pattern inspired by earlier works of Piero Fornasetti, it creates an amazing wall covering for the bathroom walls, nursery and children's room.
St. Laurent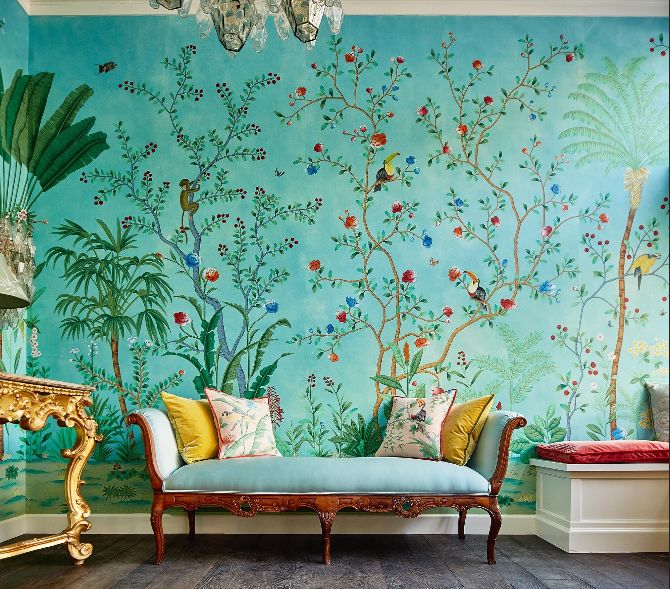 These chinoiserie wallpaper patterns have been on top list of wallpapers by top designers, which is a reinterpretation of the 18th- century wallpaper used in homes of Yves Saint Laurent and Piere Berge in Paris.
Zebra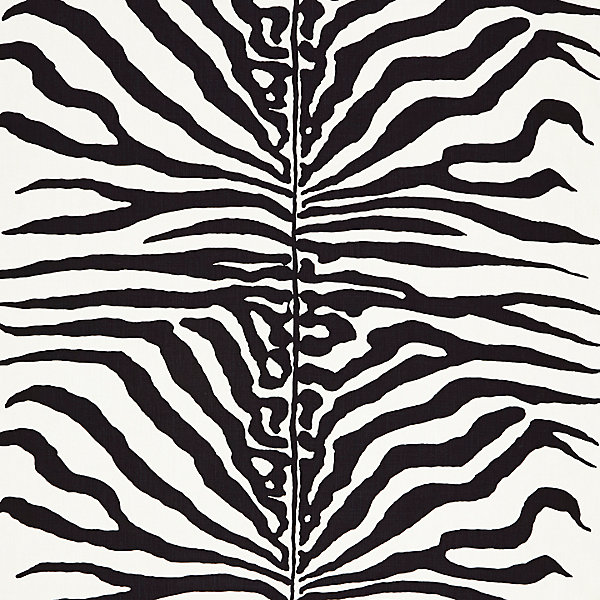 It was designed by Valentino Crescenzi and has been around since 1940s.
Martinique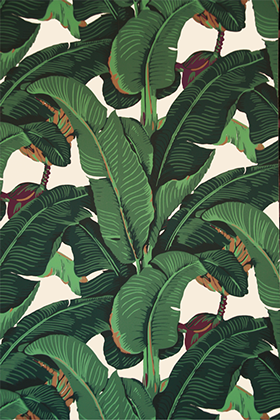 The banana leaf print was designed by Don Lopel, a designer in 1942. This lively pattern adds excitement in the dining and kitchen-dinner.
Woods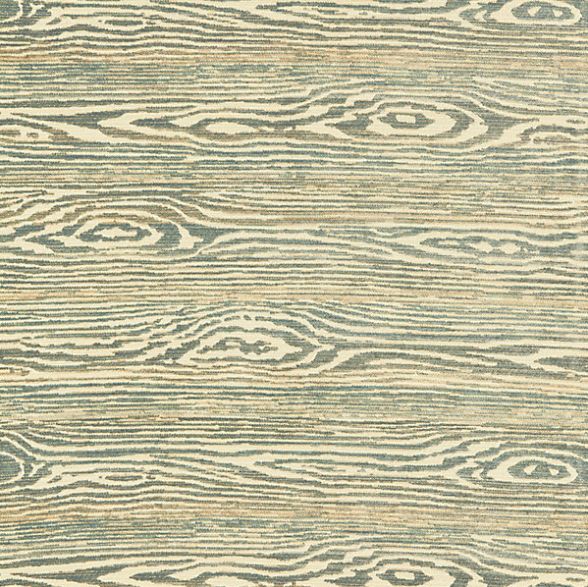 This pattern was designed by Michael Clark in 1959 and goes perfectly in the bedroom walls, bathroom walls and spaces that are family friendly.
Gemstone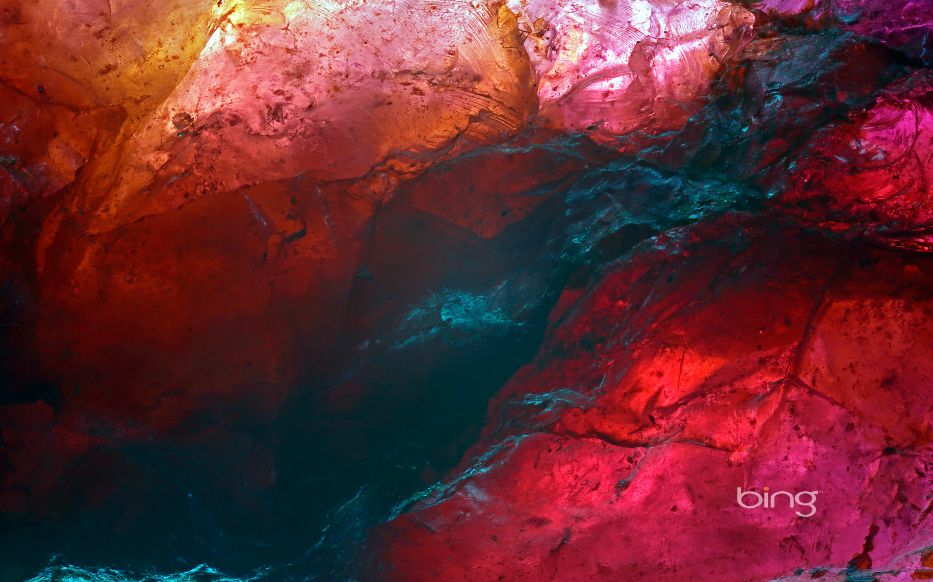 This pattern was originally done by Tony Duquette, it has been enhanced with a additional color ways, by a fabric company Jim Thompson.
How to apply a wallpaper on wall?
Now you know some of wallpaper styles and patterns, let's prepare our walls for wallpapering.
Step one: Wall prepping
Make sure all the walls are smooth and clean also the holes should be filled with a joint compound. After all the holes are fixed and sanded, wipe down the walls then prime. Add four to five inches to your wall measurements, it will give you extra for cuts at ceiling and base.
Then, find midpoint of the wall, mark a vertical plumb line on the midpoint where you will line up the edges of your first sheet of the wallpaper.
Step two: Get your patterns to be lined up
The pattern has to match up at the bottom. Lay two rolls side by side and line up the patterns. At this point mark at the bottom where you want the patterns to lie, then measure three to four inches to allow wiggle room. Use a straightedge to draw a line across the width of the paper and trim across this line. Repeat the process with the other remaining rolls of wallpaper.
Step three: Measure wall and cut paper
At the bottom, roll out the paper and get measurement of the wall. Label top and bottom after cutting the paper. Repeat this with all the paper.
Step four: Wallpaper preparation
For pre-pasted wallpaper, it is advisable to use a slightly damp sponge to moisten so as to activate the adhesive. If not pre-pasted, apply wallpaper paste at the back of the surface with a paint roller.
Step five: Book it
Gently fold over both ends of each strip so the sticky sides meet in the middle. Let it sit for five to seven minutes for adhesive to take effect.
Step six: Hang it
Start at the ceiling by unfolding the top half of strip and line it up to the center plumb line then smooth the strip with putty knife.
Step seven: Trimming
Use a putty knife against the bottom of the wall, ensuring that paper is flush to the surface and use utility knife to cut an extra paper.
Step eight: Smoothing
Starting at the ceiling down and the center outward, use damp sponge to sweep over the paper, while removing extra adhesive and air bubbles.
Step nine: Repeat the process
Do the whole process again for the remaining walls.


Wallpapering Tips
Now you are on the know concerning the steps of wallpaper installation, here are few tips you need to know about wallpapering:
To determine how much wallpaper you require, it depends on the size of your project, get the measurement of length, width, height of the walls, multiply to find the area in square feet, then add the area of the walls, the sum total will determine how many rolls of wallpaper you need to order.
Choose the right design of wallpaper that will meet your needs.
Order all the wallpaper at once to save you time, money and be stress free.
Get the necessary tools ready for a successful wallpapering.
Using plastic instead of a newspaper will prevent the ink from wet newspaper to stain the wallpaper.
Using a level keeps your wallpaper straight.
Sharpen your tools before trimming.
Now you are ready to start your wallpapering project.
---
There are many wallpaper installation services for Residential and Commercial projects. We use only the finest materials during the installation process. Installing and removing wallpaper, can be a challenging task to complete on your own.
At Raveras, our contractors have years of experience in wallpaper installation services and can help you transform the walls of your home or office. By connecting you with our professional contractors, we can guarantee your wallpaper will be installed or removed flawlessly.
Get in Touch With Us Here – https://raveras.com/contact-us/
Wood Avenue, opposite Komo Lane, Kilimani
Phone: 0737 212212 / 0734 212212
Email: sales@raveras.com
Operating Hours: 8:00am – 5:00pm