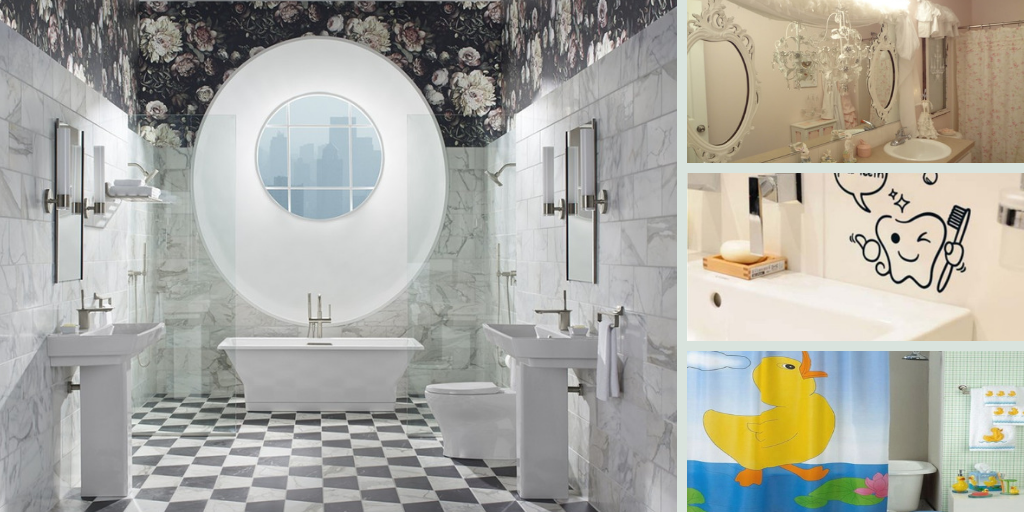 Do you think that you are the only person to have trouble decorating the bathroom? If so, think again because you are not the only one. Who could have imagined that a generally small room like the bathroom would be hard to decorate?
The bathtub, the sink and the toilet are the main elements of the bathroom. And yet, we do not really know how to make them look again. In a breakdown of ideas?
Bathroom wallpapers in Kenya is becoming more popular, so why not adopt it for a bathroom wall? Discover all our practical wall decor tips to choose the right wallpaper for your water feature.
Think of the walls! And when we talk about walls, wallpaper is among the materials that offer the most possibilities. Painting certainly makes it possible to obtain beautiful results; however, unless you master the technique of stencil painting or other interesting techniques, you will simply end up with another solid color.
If tiling is long and tedious, painting the walls limits creativity, it is now possible to put wallpaper in the bathroom. A simple and effective idea to rejuvenate the bathroom is by choosing the appropriate wallpapers in Nairobi …
Check out these few bathroom wallpaper ideas without breaking the bank, or going for a big job that would put it all upside down.
Geometric shapes Bathroom Wallpaper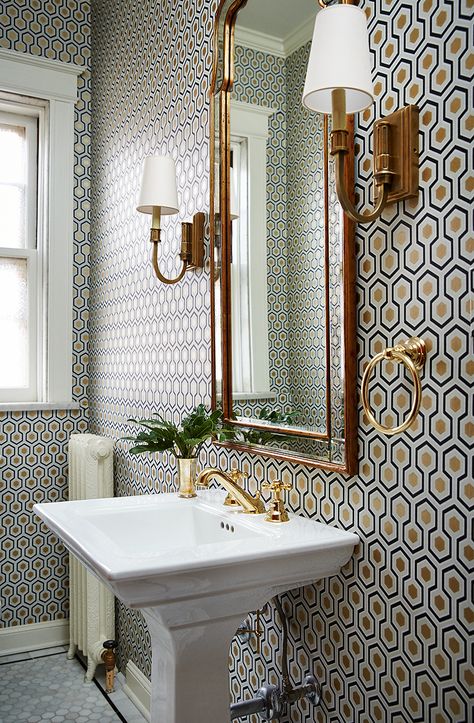 Geometric shapes are the most preferred as wallpaper for bathroom walls . Do not hesitate to opt for imposing shapes. This kind of wallpaper is mainly chosen for the children's bathroom but is suitable for any bathroom in the house. The patterns completely transform the piece you no longer have to worry about decorative objects to add more.
Floral wallpaper for bathroom walls in Kenya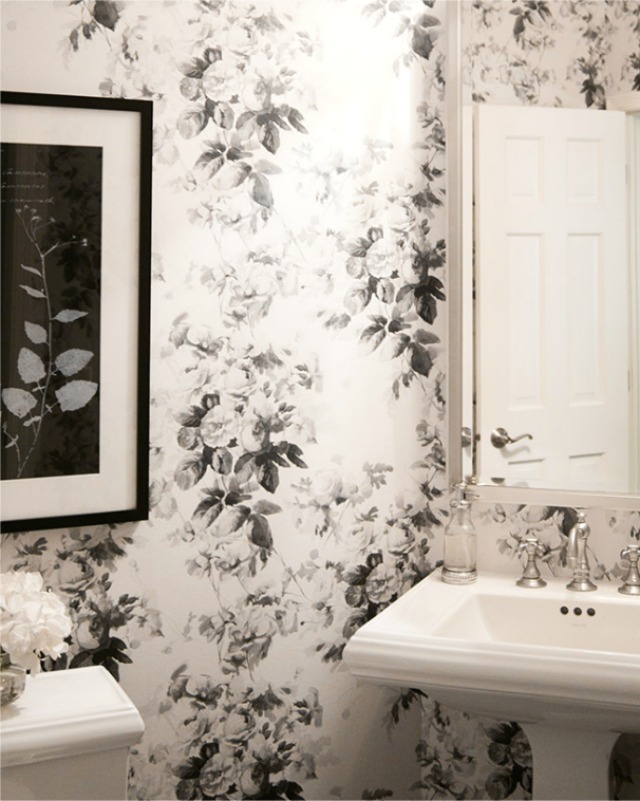 Even if your bathroom is small, floral and feminine patterns will always be welcome. This will create a cool atmosphere in the room; and that's what we need in the morning when we wake up, right?
Elegant Gold Wallpaper Patterns Design Wallpaper for Bathroom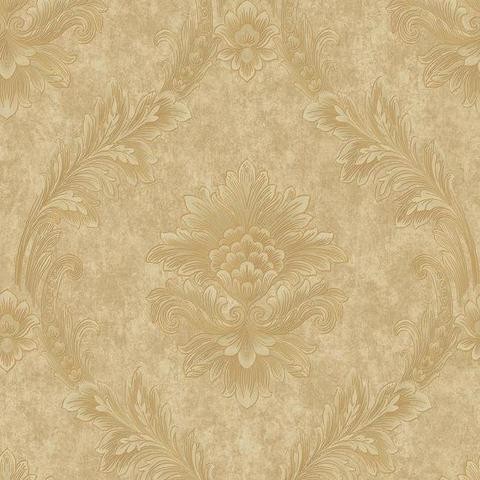 The patterns on the walls are visually pleasing. In case you have golden touches in your bathroom (taps for example), choose a wallpaper with patterns used during the 1920s. You will see how splendid the whole is.
Masculine style wallpaper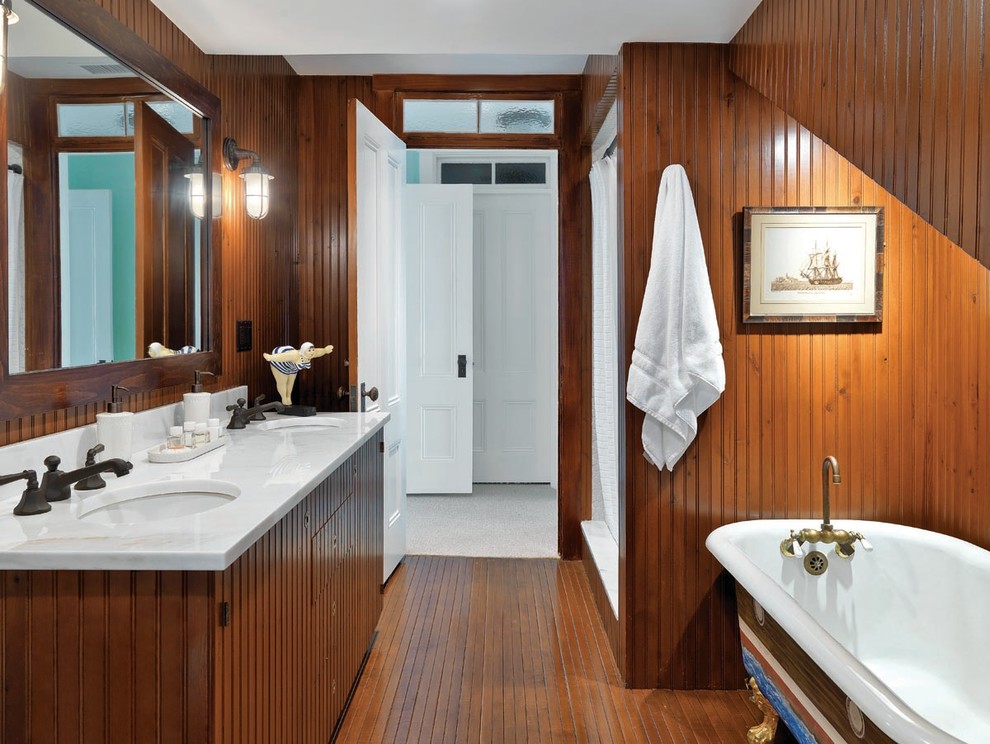 Gentlemen single, we have not forgotten you. To create a masculine style in your bathroom, think about scratches. Whether blue, red, brown, teal or green, they will be perfect for the room.
Eclectic Bathroom Wallpaper
Design Patterns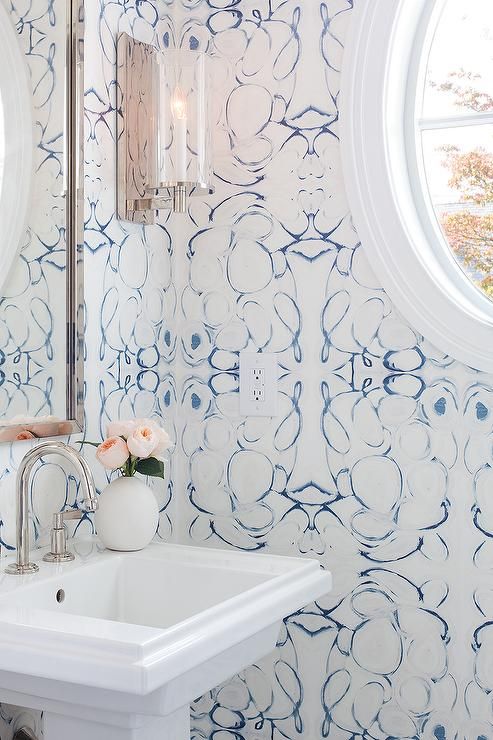 Eclectic patterns are also welcome on the walls of the bathroom; as long as you like it.
Washable wall covering for bathroom
In a bathroom, the humidity level is maximum. Traditional wallpaper is, therefore, to be prescribed, it would flutter and peel away from your first ablutions.
For a damp room, wallpapers covered with PVC: vinyl wallpaper and non-woven wallpaper, are strongly recommended. Their constitution gives them waterproof properties, so they are perfectly suited to a bathroom or for the wall of a kitchen.
Covered with a thin film of PVC, these washable wallpaper resist moisture, different splashes and thus enjoy a longer life. As a bonus, the thicker the non-woven paper is important, more its impermeability will be strengthened.
Although some wallpapers are suitable for wet rooms, it is best to tile the most at-risk areas, such as inside the shower and around the bathtub. The bathroom must also be easy to ventilate, with a window or VMC.
Know how to recognize the best bathroom wallpaper in Kenya

For more security, it is better to use a thick wallpaper, not only will it be more resistant to water, but also, it will hide the imperfections of the wall. In case of doubt, the pictograms in store provide useful advice to make a choice without a mistake.
Fitting, dry tearing, light fastness, washable…, many indications on the wallpaper are mentioned in the form of symbols. It is important to decipher them to avoid any unpleasant surprises, especially when removing it.
Wallpaper for bathroom – looks and colors wise
Colors and patterns, everything is allowed in bathroom wallpapers in Kenya. If the furniture of the bathroom is white and not imposing, opt for bright colors that will put you in a good mood in the morning. It is also quite conceivable to create a clean and zen deco, to enjoy the moments of relaxation in the bottom of the bathtub.
For small spaces or rooms a little overloaded furniture, however, it is advisable to opt for plain wallpaper or with few patterns, light color. This in order not to weigh down the decoration.
Finally, for a natural environment, opt for a paper imitation wood or stone. For a young atmosphere, go for the colors "punchies" like red or tangerine hue.
This wall cladding also helps to give a feeling of depth and it is suitable for the kitchen and bathroom, both the areas. For that, play with different shades of colors. Combine, for example, a light wall and a darker one, or distinguish the lower part of the wall with a dark color and the upper part with a lighter color.
Visit Us and browse the best wallpaper catalogs in Kenya! High-end models and trends to satisfy all your desires. But that's not all, we also offer other products such as the installation of wallpapers, window blinds, window films and water purifiers to complete your decor.
As an expert in wall decoration, we will be able to accompany you step by step in your project while taking into account your needs and especially your tastes!
See you soon!
---
RELATED POSTS